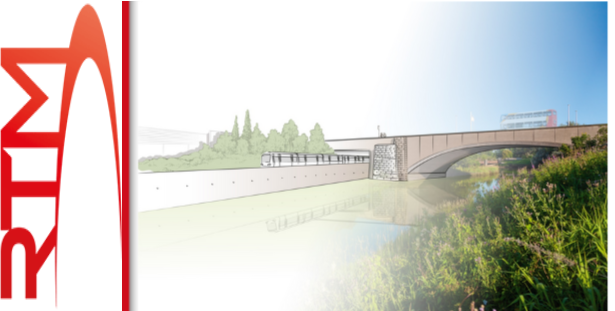 The Levenmouth Blueprint – Keavy O'Neill, Transport Scotland  
Rail Technology Magazine

30

.

10

.

19



The Levenmouth railway link will deliver substantial social benefits and societal opportunities, unlocking access to cultural activities and attracting business and investment, says Keavy O'Neill, Levenmouth railway project sponsor at Transport Scotland.
"We don't build railways, we create opportunities." So said my colleague Frazer Henderson, head of rail policy at Transport Scotland, at the announcement of the reopening of the Methil Branch line to Levenmouth. It seems a strange thing for a railwayman to say but one can understand the sentiment because the purpose of the railway is to deliver policy outcomes. And for Levenmouth, that means social and economic transformation in an area which has struggled since the closure of its coal mines and heavy industry with relatively high levels of unemployment in recent years.
The new rail services will give people better access to job opportunities across Fife as well as the dynamic labour market in Edinburgh. Additionally, the power of rail to attract business and investment is well-known and should act as a catalyst for growth and investment within the local area.  The new rail service will also deliver substantial social benefits through greater access to cultural activities and educational facilities, particularly for younger people for whom a lack of transport may have been a barrier. They will have easier access to museums, better opportunities to visit theatres and participate in new cultural activities which, because of the existing level of service of public transport, are currently a challenge to access. The railway therefore improves connectivity and has the potential to enrich lives.
In support of those objectives, the Scottish Government is investing £5m – on a matched-funding basis – in the Levenmouth Blueprint. This initiative is based on the hugely successful template of the Borders Railway. The Blueprint, led by Fife Council and involving a range of national and local partner organisations, will use the stimulus of the railway to improve and integrate bus and active travel connectivity and open up Leven, Methil and the surrounding communities as places to live, work, visit, learn, play and grow. It really will be a blueprint for extending the reach and impact of the railway.
In respect of the route, we have commissioned Network Rail to design and construct a passenger and freight rail line along the alignment of the existing, out-of-use track between Thornton North Junction and Methil Docks. New, fully accessible stations will be provided within Leven and close to Cameron Bridge. The aspirational journey time between Leven and Edinburgh (and vice versa), depending on the two route options across Fife, has been set at no more than 70 and 75 minutes. The expectation is that there will be two passenger services each hour integrated within the Fife service timetable.
With an eye on the future electrification of the Scottish network, Network Rail has been charged with providing a range of priced, designed options ranging from a wholly non-electrified line through a series of increments to full electrification of the line. These options will identify active and passive elements so that works can be implemented as necessary to meet the Scottish Government's target of decarbonising the passenger rail network by 2035. The interim rolling stock solution may be diesel or diesel/hybrid (battery or fuel cell) but ultimately the stock will use electric traction either solely via OLE or in combination with battery or fuel cells.
We're progressing the project through our recently launched Rail Enhancements & Capital Investment Strategy, which uses a pipeline-based approach to rail project development and delivery with set business case decision points and the full participative engagement of Transport Scotland, Network Rail, ScotRail and the Levenmouth Blueprint group. Our concerted multi-disciplinary approach to design, development and implementation means that we are all focussed on ensuring the line is operational and creating societal opportunities within the current control period – that's the challenge!
FOR MORE INFORMATION
Tw: @transcotland
W: www.transport.gov.scot
http://www.railtechnologymagazine.com/Rail-Industry-Focus-/the-levenmouth-blueprint-?fbclid=IwAR3x5Z0uyrBlYL3-5EhNM15B35epSTc4Yh45ej-wPREnrF-JYhA05pQxn8g